It was explained to me in no uncertain terms that being a Hang player means that in order to fulfill the zen one must busk with it. Jaded old rock n'roller that I can be I was very skeptical about this. But I am not now. I had some amazing things happen while busking. Despite always dressing well when busking I have been mistaken for a homeless person ( and been given sandwitches, bible tracts, and lectures of various types!) more than once. I once played for an unborn child. I once played a wedding by accident. Once I had a little girl of about 5 years of age dance for about a half hour after which her mother told me she was autistic and had never danced before in her life. Several times a month I make it a point to go busking . On one hand it's like being paid to practice. On the other, despite the fact that sometimes I've done well at it, it's not about the money.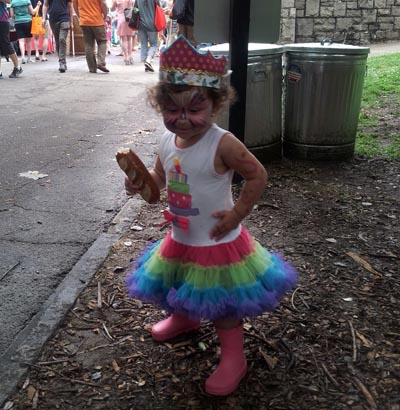 This tiny dancer offered me a bite of her sweet roll!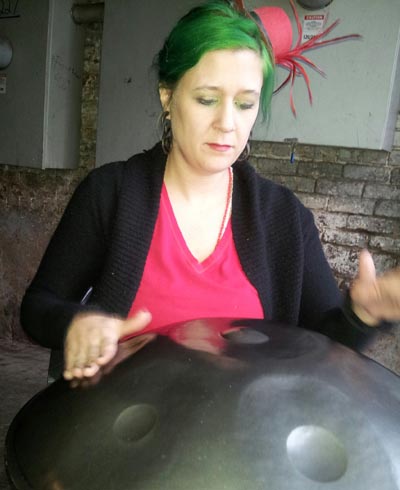 I seldom allow the Hang out of my lap because it is so fragile, but this fire dancer was VERY persuasive indeed.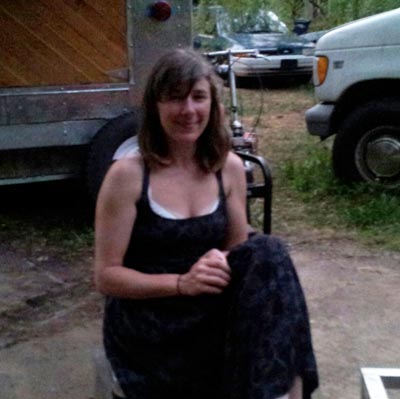 This amazing person cooked me a vegan dinner and gave me a tour of the tiny house she built herself out of upcycled materials.
When you fulfill the Zen, magic happens. . Banksy is an artist I admire greatly. Despite being world famous and one of hottest visual artists on the planet he still takes his art to the street. He can turn up at anytime, anywhere. I respect that and my vision for ISL encompasses that very thing. Fulfilling the zen. There was a time I would have scoffed at the idea but not now. Playing Hang has changed the way I look at music and other things as well.